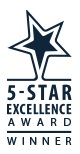 FlexPVC invites you to join the FlexPVC Fan Club!
The top 10 reasons you will want to be a free member:


#10. Every month we will give away a free gift to a member. If you are selected you can choose from a FlexPVC Quickey, a Rivers Edge Fly Swatter, or anything from our list of freebies. Totally free, we'll even pay for shipping. No obligations, nothing to buy.

#9. We publish discount codes to the club exclusively. We no longer publish discount codes on social media websites, nor our own website. Only our to our Fan Club.

#8. We announce new items, back in stock items, sale and clearance items to the club first. Usually 30 days before the public. Some of these items are limited stock items and sell out before they their announcement on the website or social media websites. So being in the club gives you first dibs.

#7. We publish our tech articles to the club first. As a member your feedback and comments are very valuable to us and we welcome your input. You can ask questions, make suggestions, etc. You never know your comments and suggestions may end up on our site and we'd love to give you a credit in the article!

#6. We will only send an email to the members when there is something important to announce and share. We will never bombard you with emails just to hear ourselves talk. We will never, ever, under any circumstance share your email address with anyone. We never have and never will. We will only use your contact info to send you emails from our company. Your privacy is not for sale!

#5. You can un-subscribe (leave the club) at anytime.

#4. Club Members get a FREE Limited Lifetime Warranty on our Flexible PVC Pipe. (See https://flexpvc.com/FlexPVCLimitedLifetimeWarranty.shtml for details.)

#3. Every email we send will have something of value. Be it a discount code, freebie, information on how to fix something, product announcement, a new solution to an old problem, etc.

#2. We want to get to know you! We sell so many parts, we really want to hear from our customers on what they do with all these parts and with your permission, we'd like to share that information with our other customers. Lots of people have really good ideas and it's great to share information.

And the #1 Reason: We also want to let you know about some really great changes coming to FlexPVC.com, many of them long over due.

So if you'd like to be a part of the FlexPVC Fan Club please enter your info in box at the top of this page along the left side to sign up!

Thank you!