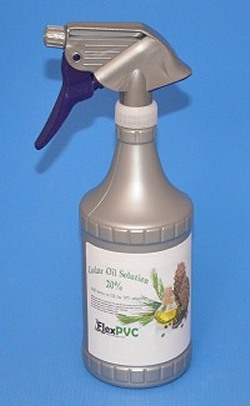 FlexPVC® brand Cedar Oil, 20%, in a 32oz HD, Industrial, 5 year warranty spray bottle. 20% Cedar is for hard core and first time use.

Due to our clients and how they use our product, standard insecticide is not possible to use in the warehouse. Over the years we've tried many options for keeping pests under control and out of the warehouse. The first of course is no food in the warehouse, but you will always have some issues with pests.

Cedar oil is perfect for:
Spiders
Scorpions
Centipedes
Sun Spiders
Earwhigs
Silverfish
and others.

It has some effect on some roaches but it's really a perfect solution.

Once you rid your area with the majority of pests you can drop down to 10% solution. You can also dilute it down to 15%. It all depends on your situation.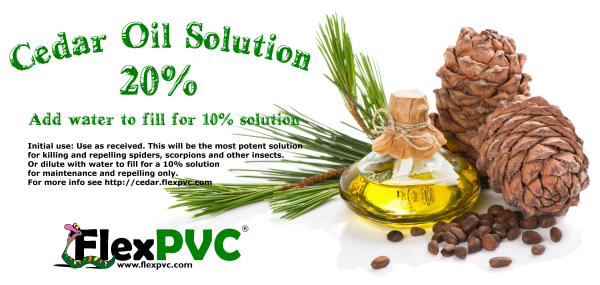 This is the spray bottle we use. It has a 5 year warranty: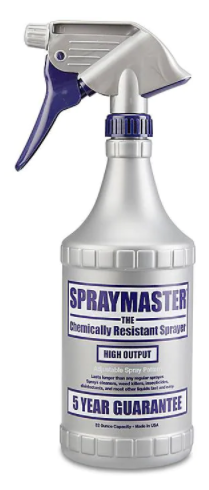 Price: $29.95