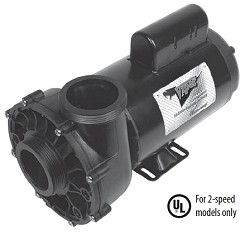 5 HP pump, 2 speed pump. Runs on 220/230/240 volts. 56 Frame motor with 8" diameter wet end for extreme performance. This is a premium pump. It has all the best features money can buy at the consumer level.
Four sets of windings for increased efficiency.
Split Capacity for less energy consumption.
Double shielded bearings.
Extremely quiet considering it's flow capabilities.
Viton Seals.
Rotatable housing.
Three year warranty.

This pump will do 25,000 gallons per hour when setup under ideal circumstance. 22,000 GPH in a typical installation. See below for full chart. It's the 5hp line. 3hp and 4hp versions also available for slightly lower prices. All have 2.5" intake and discharge. Comes with qty 2, 2.5" pump unions. Rated for outdoor use. This is a flooded suction pump, ie, it will not draw water up. The suction (intake side) of the pump must be available with water.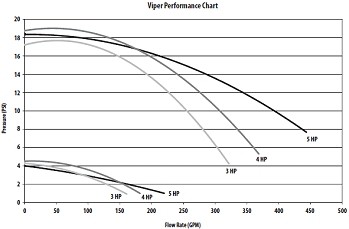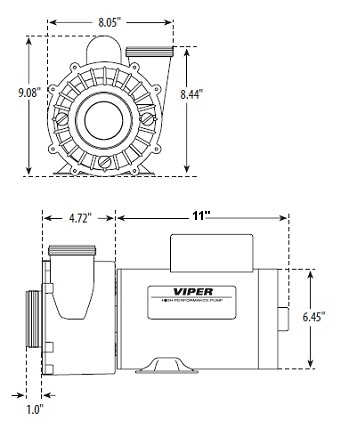 Price: $617.77