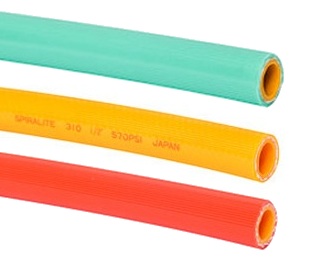 What's the difference?
GREEN: Highest Working and Burst Pressures, up to 3700psi burst pressure, most expensive.

YELLOW: High Working and Burst Pressure hose, up to 1700psi brust pressure.

ORANGE: High Working and Medium Burst Pressure Hose, lightest and most flexible of the high pressures hoses we sell, up to 1000psi burst pressure, least expensive and extremely flexible.