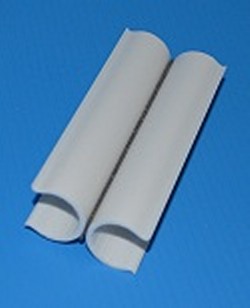 This is a plastic welded double snap clamp that can be used as a hinge for 3/4" Sch 40 pipe or to orientate two pipe parallel to each other. (Also works on class 315, sch 80, etc.)

Snaps on to two 3/4" pipes and allows you to rotate each independently of the other. This is a plastic welded fitting so there may be some discoloration on the part.

Fabricated fitting. Rush orders MAY be delayed 1 day. We'll try to get them done, but they do take extra time.


Price: $12.30