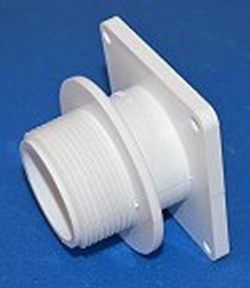 Square Mounting Flange with a 1.5" MPT. These flanges are great for mounting anchoring pipe to structures, concrete (with tapcons), decks, patios, etc.

Note: The underside of the flange has a raised ring you will need to grind or sand off if you want it to lay perfectly flat.

Other materials, sizes and styles of these are available on special order. Imported, Made in Mexico, formerly known as 1008-1W.


Price: $3.97