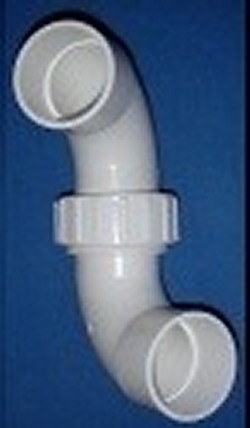 A Swivel Sweep, Double 90 in 2". Many configurations for this part. Just unlock the swivel and turn the 90's to the orientation needed and then lock it in place. Here are just some of the possible configurations you can make with this fitting: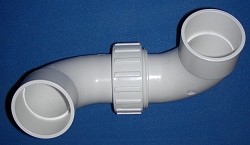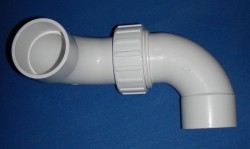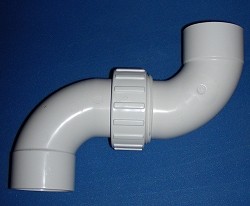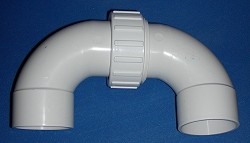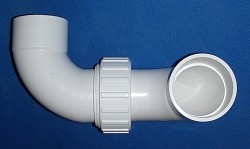 Please note: this is an unrated fitting and considered experimental. It's probably okay up to about 60psi (most swimming pools and hot tubs) but you should test the fitting before using in any way. User accepts all responsibility for the use (and mis-use) of this fittings. Can not be changed under pressure. You must turn off and depressurize the system before you attempt to change the angle and/or move the swivel. AS IS, no warranty at all.

Also see our Sweep Elbows page for more Sweep 90s.


Price: $11.26