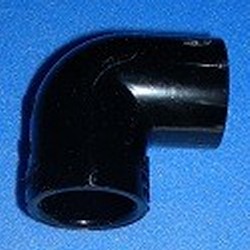 1" Black sch 40 Elbow. Fits sch 40/80/120 class 200, 315 and any other pvc pipe with a 1.315" OD. (1" nominal ID)

Also see this picture for a comparison of different 1" 90° fittings:





NOTE: THESE ARE CUSTOMER RETURNS. THEY WERE RETURNED DAMAGED (COSMETICALLY) AND HAVE SCUFFING AND OTHER SCRATCHES ON THEM. FUNCTIONALLY THEY ARE FINE, JUST LOOK NASTY Made in the U.S.A.


Price: $0.81