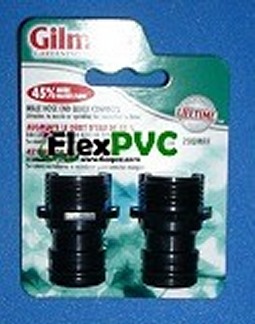 FULL FLOW Quick Disconnect Attachment End. Threads into sprinkler, hose end or other garden hose device and allows Quick Connection to Quick Disconnect Valve (29QFFF) or Female Hose Connection (39QFFF). 29QMFF Larger Image.

Pros:
Attaches to your garden hose end (nozzle, sprinkler, etc) and allows you to easily and quickly attach to your garden hose.
Can be used with 39QMFF (attachment end) to form a coupling for two Quick Disconnects.
We are an authorized Gilmour Dealer.

Cons:
Absolutely none! This is a perfect product. :-)
Price: $3.73