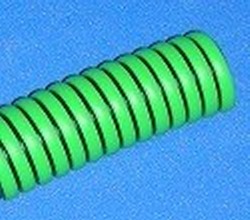 feet 1" EPDM Rubber Duct Hose by the foot, GREEN Corrugated wall, smooth interior.
The number you put in the quantity box is the number of feet you are ordering.

Working Pressure 80PSI, Burst Pressure 210PSI, Min Bend Radius 4". Use with barb fittings and clamp (standard radiator hose type or Spiral Clamps.) EPDM hose have very different chemical properties from PVC Pipe. See EPDM Chemical Properties Chart. Made In The USA!


Price: $3.51
Cut size:
Feet     Inches