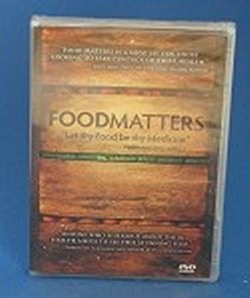 Food Matters - This new documentary (2012) sets about uncovering the trillion dollar worldwide "Sickness Industry" and exposes a growing body of scientific evidence proving that nutritional therapy can be more effective, more economical, less harmful and less invasive than most conventional medical treatments. Find out what works, what doesn't and what is killing you.

For more info, see the publishers website, FoodMatters.TV

This film is free for orders over $250 but you can buy it or extra copies at a substantial discount here.


Price: $13.70