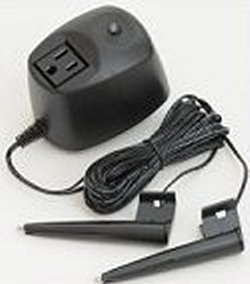 The Stak HC6000 Water Level Control System is unlike any other system in the marketplace. It uses two sensors, one high, one low. When the water drops below the low sensor, it turns on and when it reaches the high sensor it turns off. Now you can set your water depth to exactly what you need. No more timers, no more burned pumps, etc. Has Green/Red LED for condition status indicator. For 120V systems, up to 14 Amps!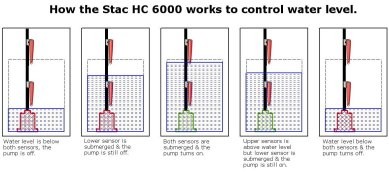 Stac HC 6000 Water Level Pump Controller
The manufacturers page has lots of info and diagrams.
Price: $79.90